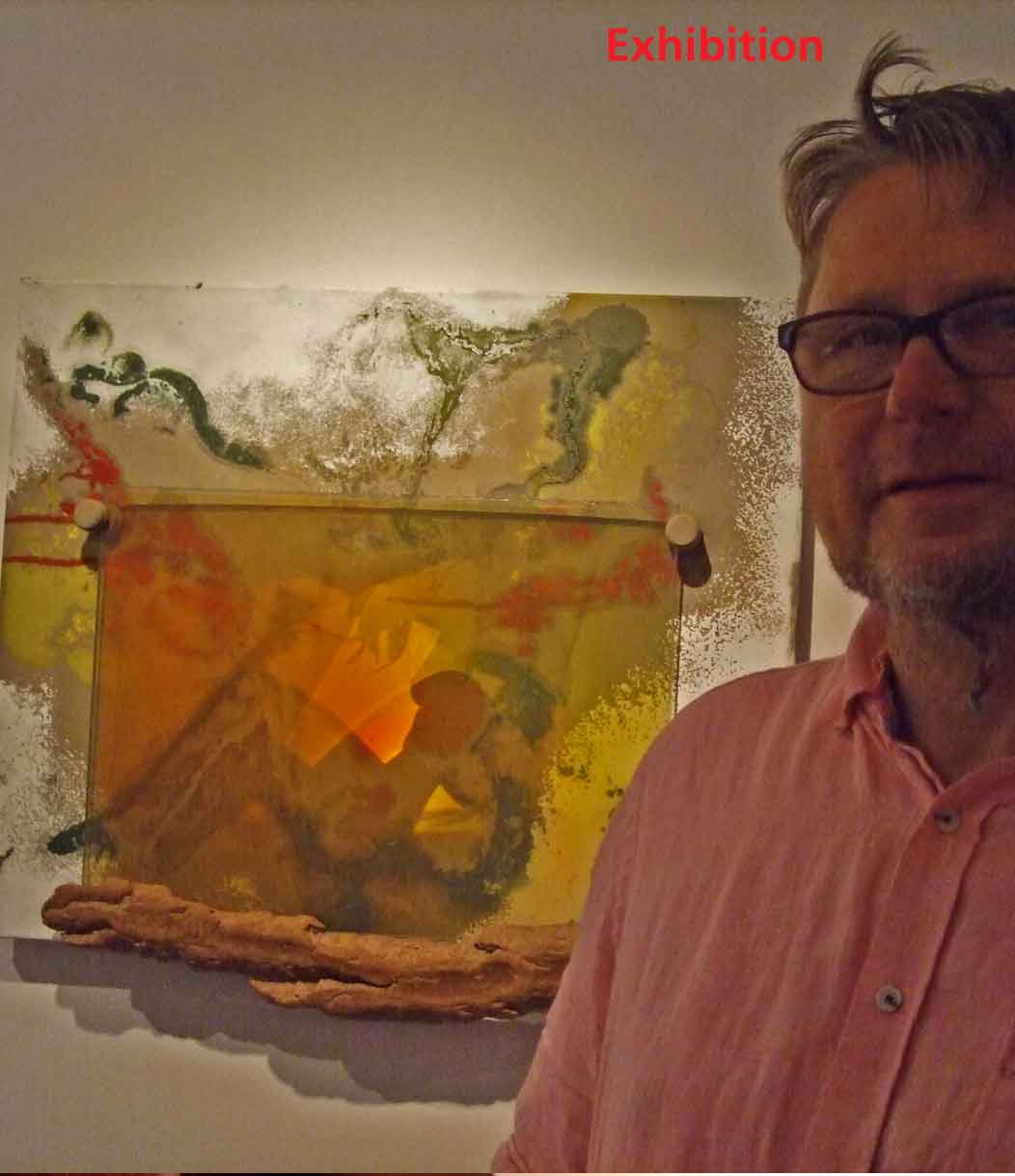 Dietmar Öhlmann
Dietmar is an international exhibited Artist and media designer. He is known for his incredible art that nobody forget. Called the joyful expressionist, Dietmar Öhlmann's art works are powerful, colorful vibrant and positive. His artworks, may they are paintings, sculptures, photos, holograms, multimedia installations, all are related to the Light. They shake our senses, and question our mind. His research about what is the reality we perceive; when the mind "touches" an object with its senses brought him to participate to many conferences and seminars. He has initiated numerous projects like artBridge since 1989, and many exhibitions around the world.
Dietmar Öhlmann, Master of Arts, from the Royal College of Art, in London UK, Living in Germany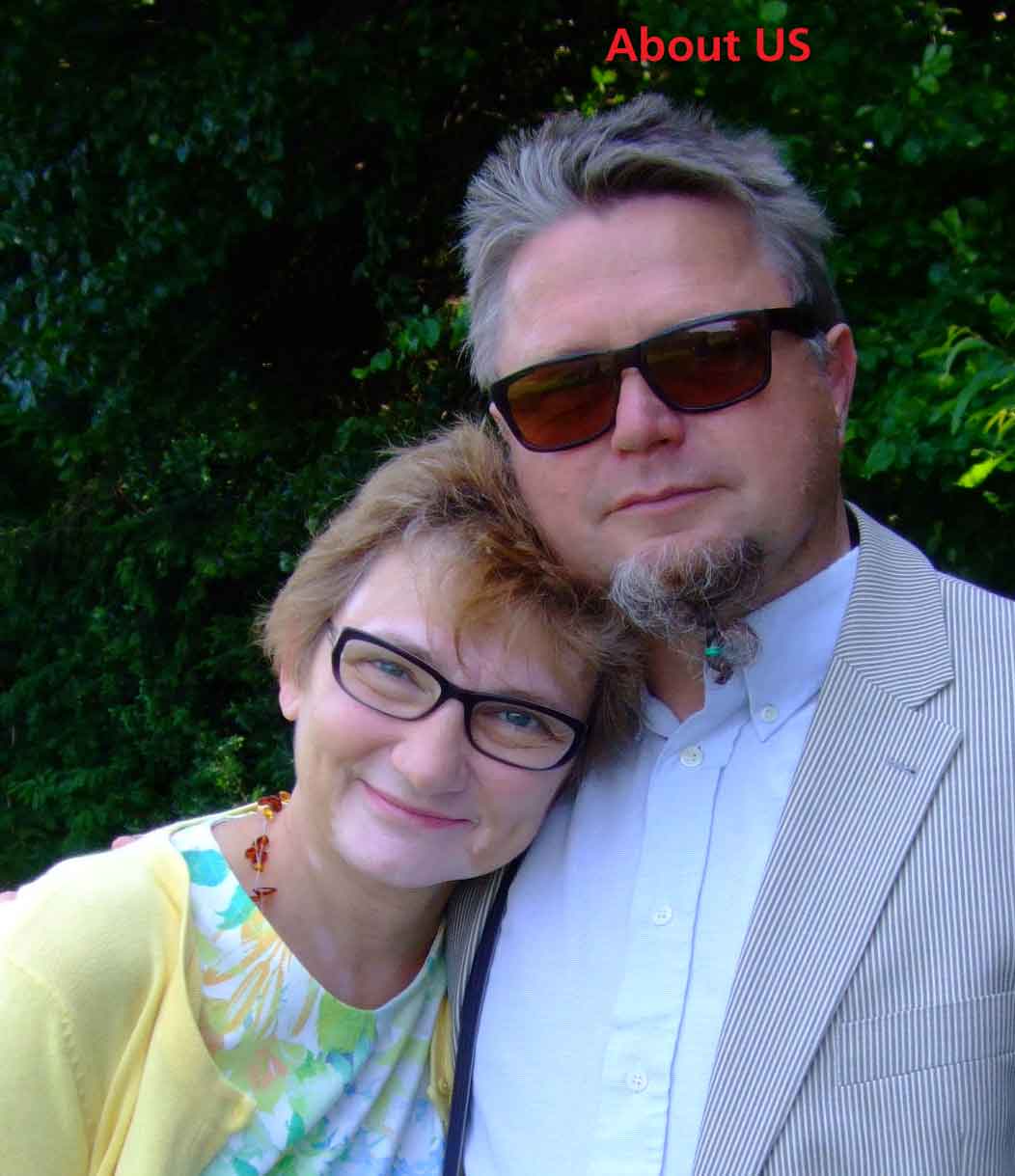 Odile Meulien
For her, the artist's vision gives orientations of our future societies. This is why she has analyzed, and promoted the art, science and technologies of holography and co founded ASTI in 1983. She has a powerful and personal art of exhibiting artworks and the Collection of Holography in respect with the space, the public and the communication of the artists . Since the publication of her paper called "The Holographic Thinking" she develops and teaches the perception of a multidimensional reality, to stimulate the potential of our creativity
Odile is a Sociologist and Curator, working in Paris, France, and WashingtonDC, US and now in Alsace.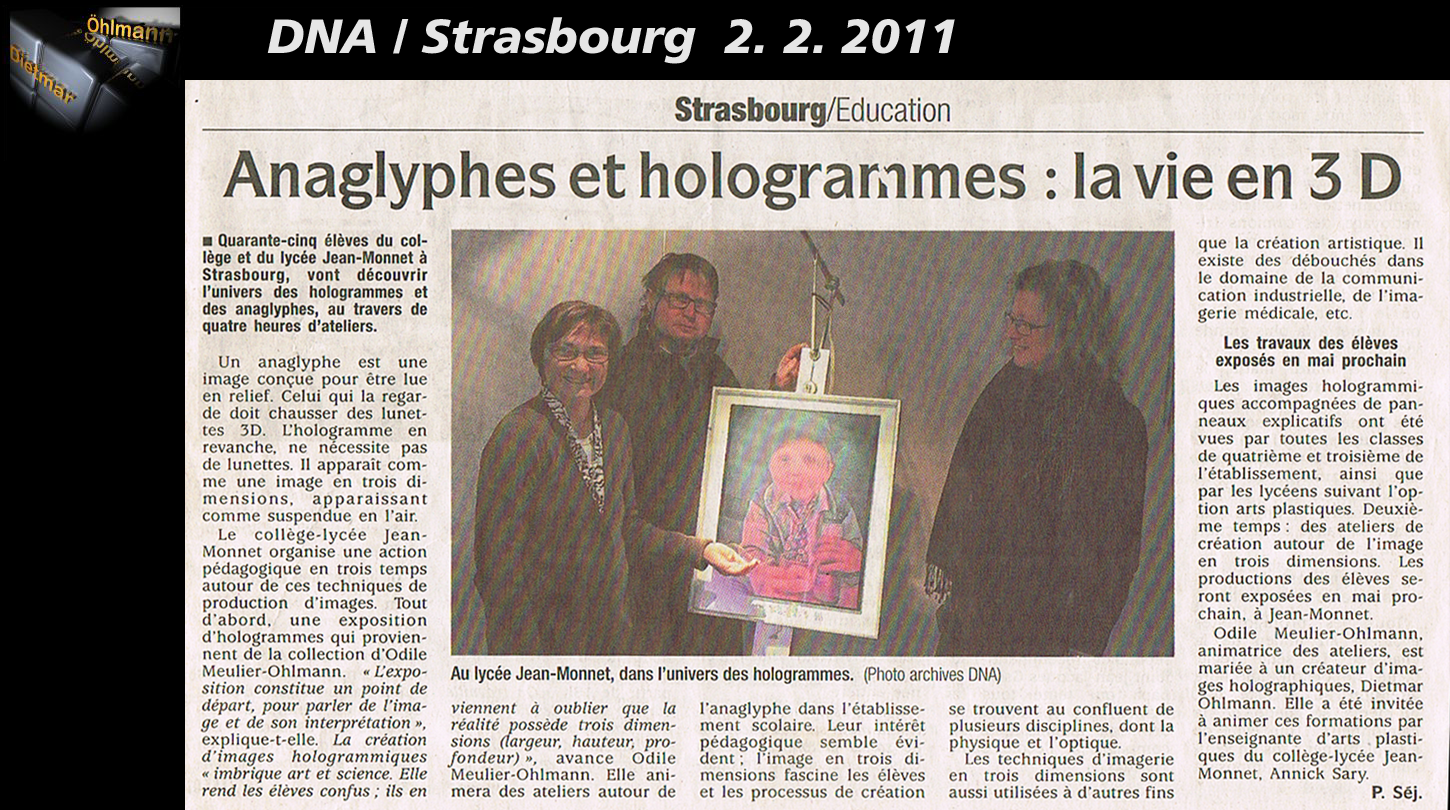 Since 1992, Odile and Dietmar joined their forces , live and work on creative projects.
Our List of exhibition and artworks going back to 1980
This year we have been exhibit in Karlsruhe, Alsace and Portugal - City Museum Aveiro. May you like to visit us.
---
We help you with your Project .
Contact us .
you can reach us via mail: odile(at)artbridge.info
we developed with our team from the data of Zaha Hadid a digital holographic print for the exhibition in 2017.
---
Do you mean Future?
Yes we have something for You .
We have quite large collection of artwork avaibel. Maybe we can make something for you?
---
---
Legal Matter
What the EU-DSGVO wants you to know.
This is a private page, not selling anything nor collecting any of your Data.
Responsible: Odile Meulien
77694 Kehl
mail to odile-at-artbridge.info
coding by Dietmar Öhlmann
---