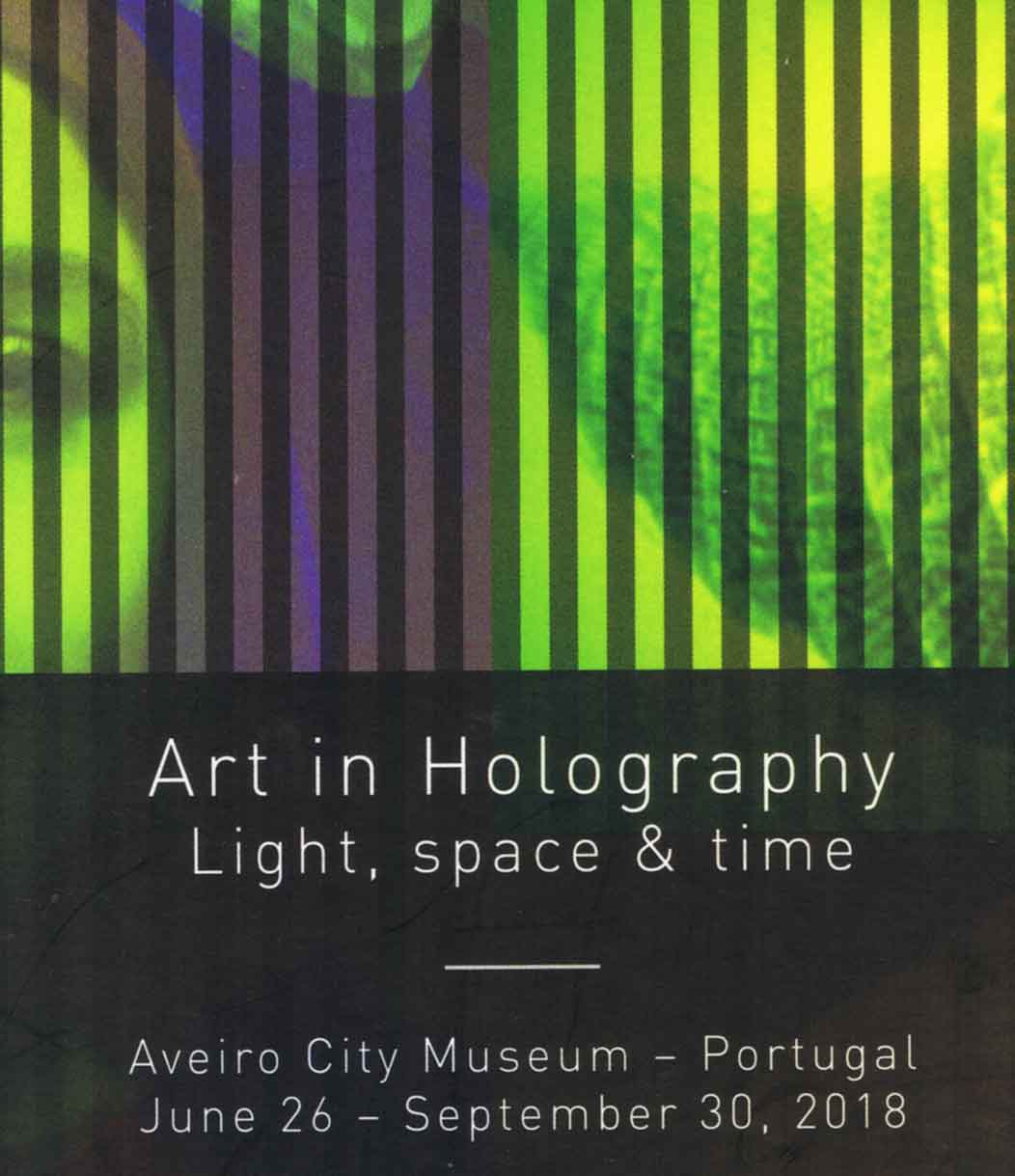 Recent Exhibition
The City Museum in Aveiro  is running an exhibition until September 30th. Worth seeing it. Dietmar is showing his new artworks"Heilung" and "Between Art and Science".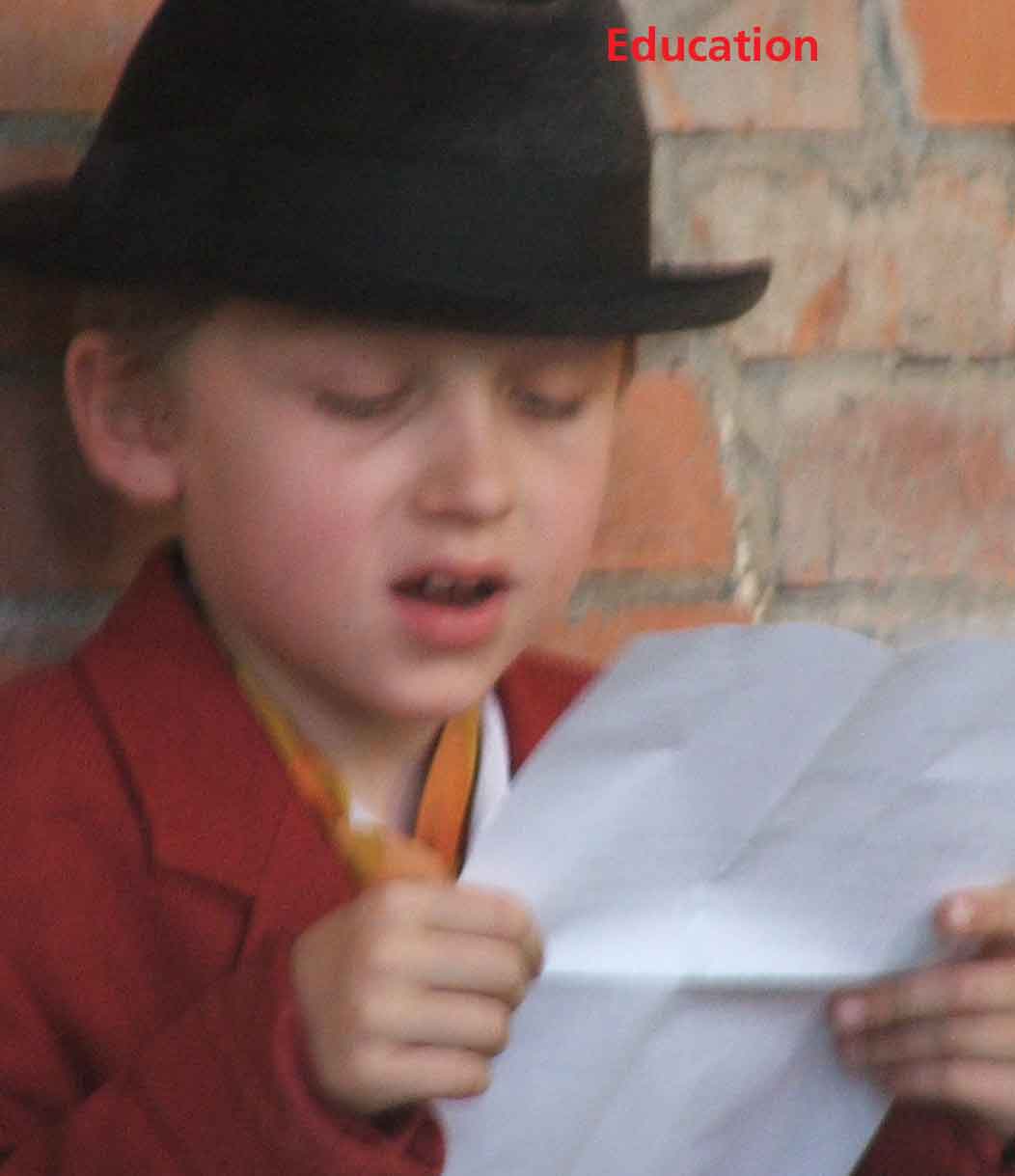 Be informed
We do run a Blog with  important news about what we are doing, meeting, seeing, in the artworld.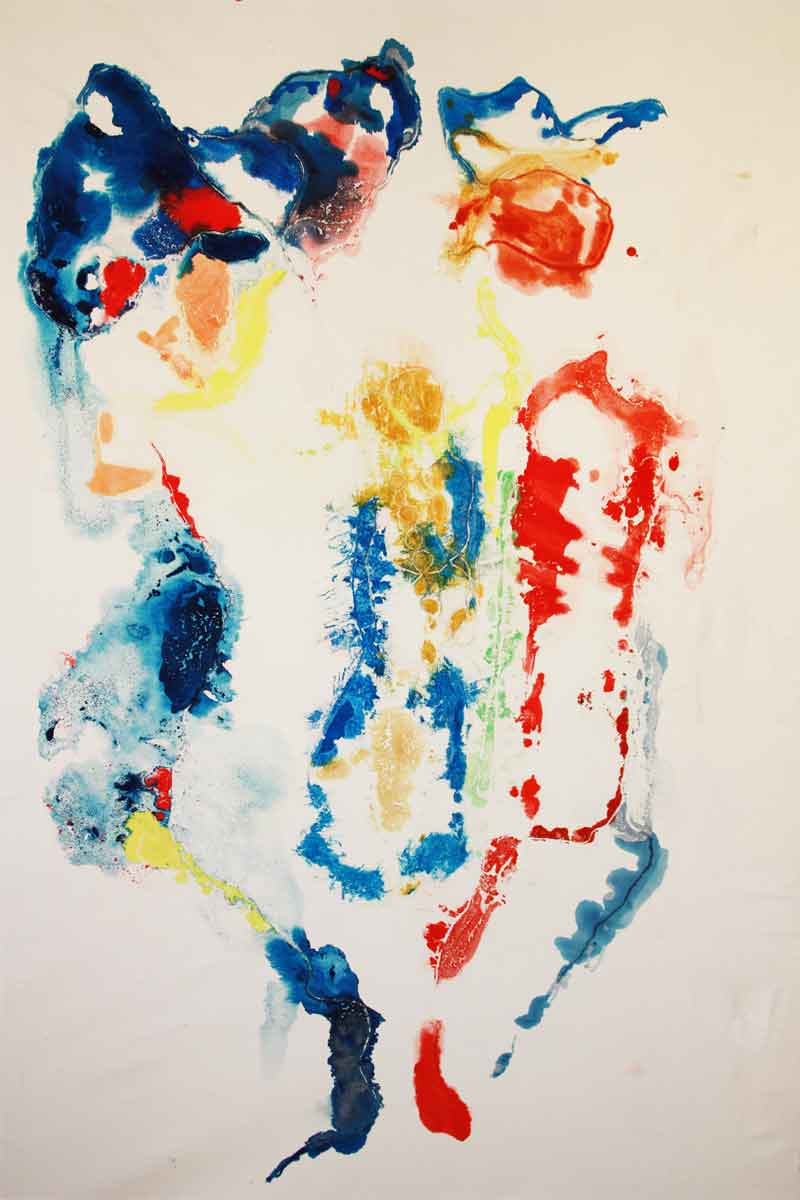 List of Exhibition:
Our list of exhibitions and artworks is starting in 1980
---
City Museum Aveiro - Portugal.
Art in Holography.
June 26 - September 30, 2018
Dietmar Öhlmann's latest work is a light sculpture from an oil painting in which a hologram is embedded. His work "healing", 60cm x 50cm, canvas, oil and glass, is a continuation of his series "Lineage", which he presented for the first time in Alsace (France). "Lineage" was based on an experience in a family constellation with Anelliese Tschenett in 2016 and his encounter with the music artist Arnaud Ribot.
Heilung - back to life by Dietmar Öhlmann 2018
In "healing" a person is mirrored with oneself. One side represents the sick, the other side the healthy body. By autosuggestion, the healthy hand over his healing power to the sick body, to transmit the healing process. This powerful exercise has fascinated and inspired the artist to his work. With vibrating colors and powerful lines, he transmits his fascination to the viewer.
---
Oh yeah, badisch Good.
BKV Karlsruhe.
 BKV:  "Yes, once a year we meet and we do one Exhibition. We do not select, because everyboddy can be an artist".
With all the international exhibits Dietmar did,   he has been showing too  in the  "badischen Raum".
---
The birth of Art:
Lineage.
Why a multimedia artist who has worked with advanced technology, laser, optics, digital, holography, suddenly create a series of paintings, called Lineage, inspired by the nature that surrounds him, with its colors, its trees, its reflections of light and water, the dances and traditions he meets? At the begining the first images of lineage were totally abstract, expressing  his states of emotions in the form of energy: Then, the following images reveal a rediscovered universe of his natural and traditional surrounding.  Captured forms are pretexts to  lines superposed to create movements, energie, exchange.  Subjects become flash of  organic realities drawned in a poesie of colors and light.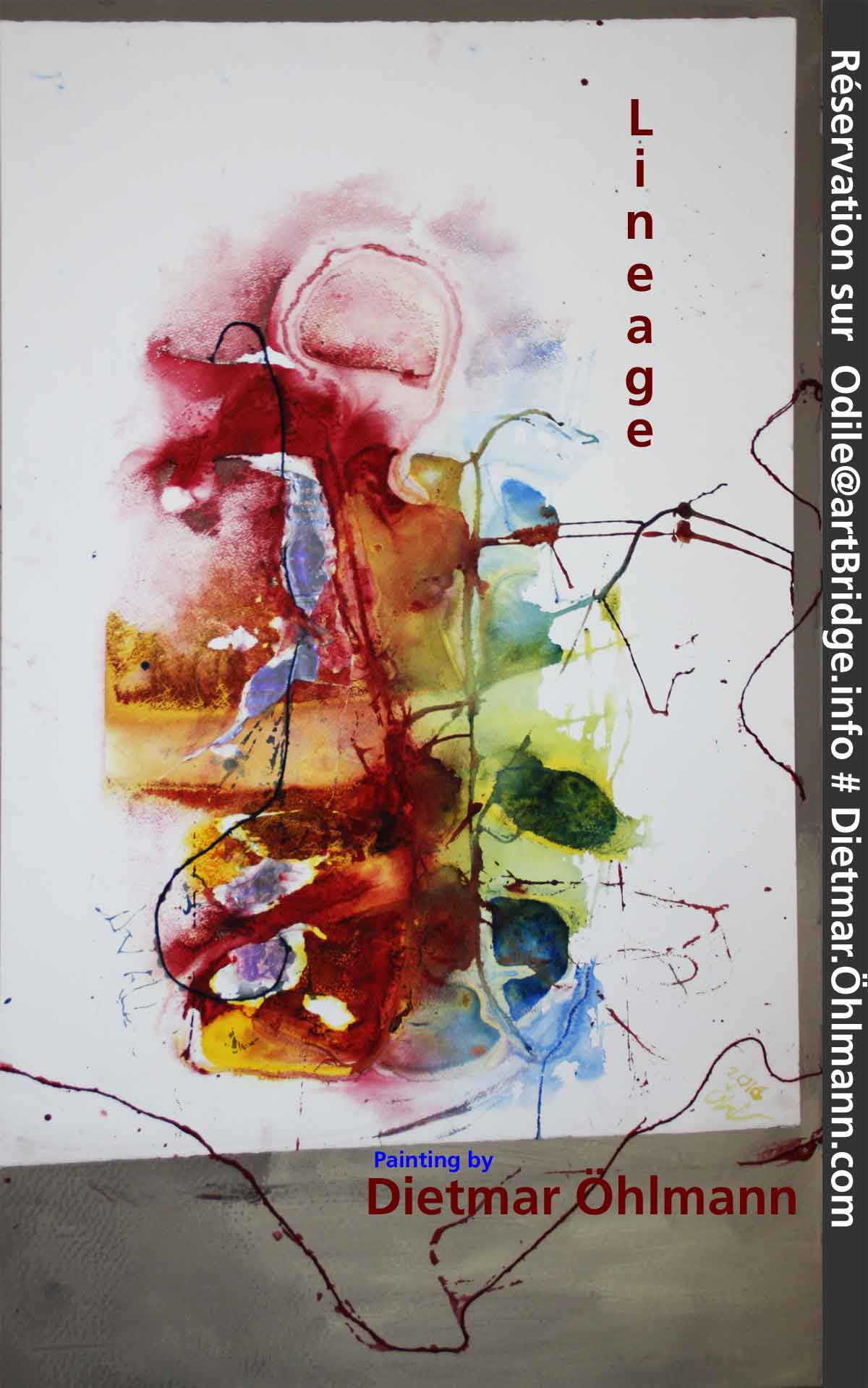 ---