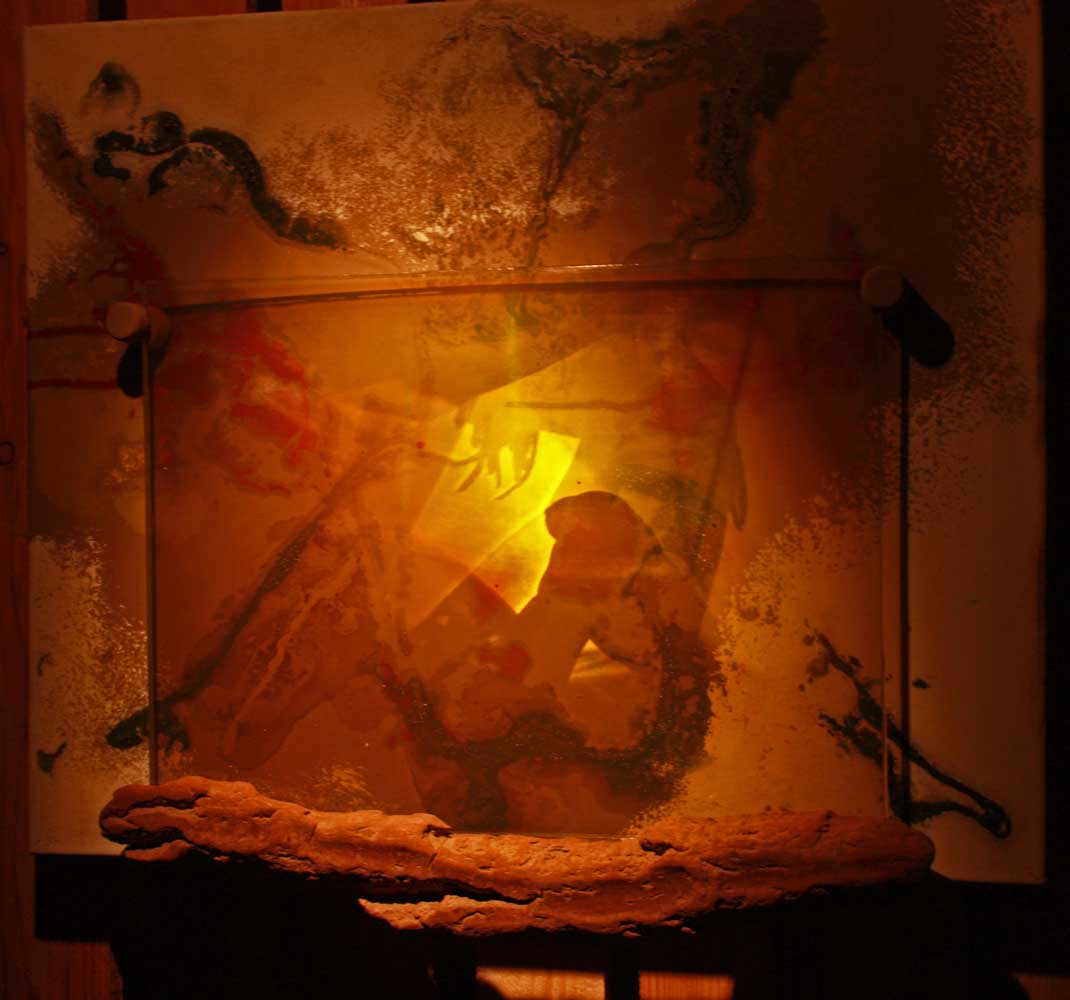 Recent Work
Since 2016 Dietmar is working on "Lineage", Based on Watercolor, and Oilpaint.  Some of the latest works integrate the holographic universe.
In 2017 Odile developed a project " Image: see differently" designed for children 8 to 11 based on 3D and holographic experiences with  a special  training to educators.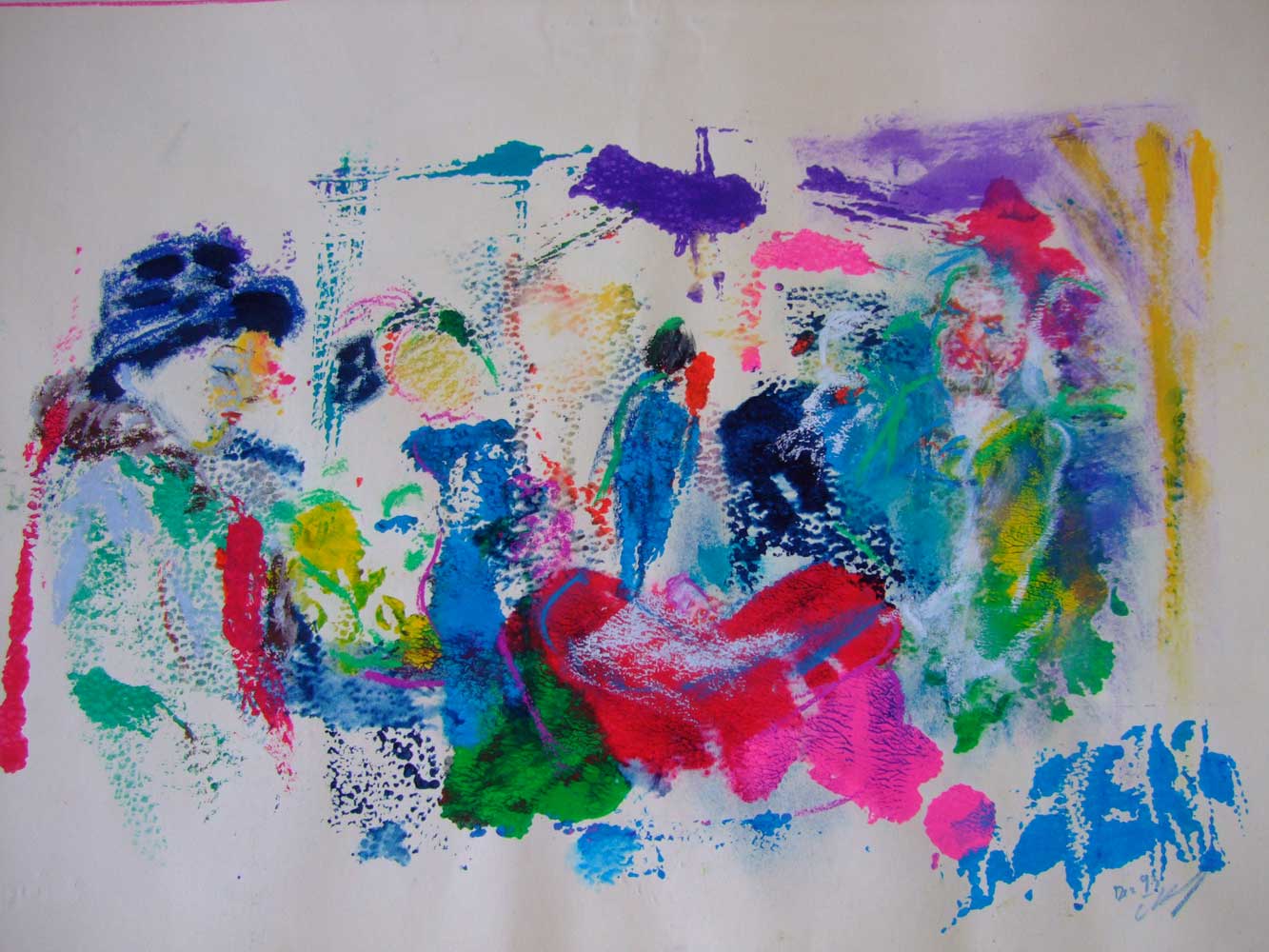 Dietmar&Odile
Since 1992, Odile and Dietmar joined their forces , live and work on creative projects. This constant practice of the creative process is the essence of a healthy balance life. In our today life, ones train body, and forget to train the spiritual abstraction of the mind which is the base of one's development. To have a positive life, it is important to maintain and connect all together, body, mind and outside as we can do in creative process. The art projects they produce, may it be artworks, exhibitions or workshops contribute to the development of these creative forces..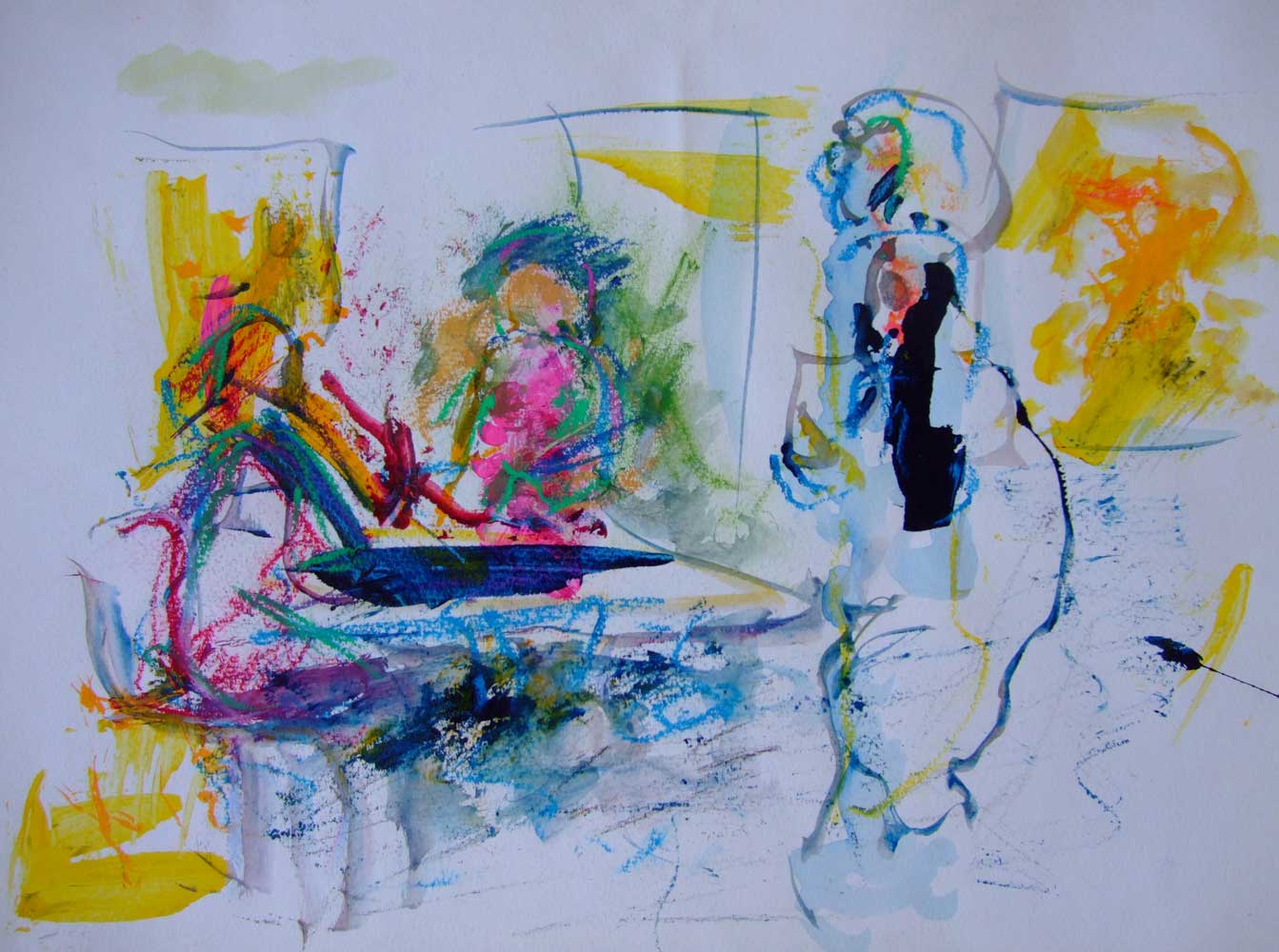 Timeline
Our list of exhibitions and artworks starting in 1980
This year we have been exhibited in Germany, France and Portugal. May you like to visit our List of Exhibition.
or Check our blog
---
Painting Gallery
Dietmar Öhlmann
---
The holographic Scream .
Never ending story.
After "Heilung", Dietmar worked on his representation of "The scream". "Between Art and Science = mass–energy equivalence in the holographic scream" already starting in 1980 when he studied natural science and art. Lord Snow thesis between the social split he never felt as something wrong. Its more than communication by words, there are emotions. For a mathematician a perfect formula is a piece of art. Plenty of scientists Dietmar meet felt the same, they here the formula in music, see equation in their dreams, want to express their feeling in the artworld.
You can download a Portfolio.PDF (15MB) here
More information in our Blog:
---
Heilung.
Inside of yourself .
Dietmar Öhlmann's latest work is a light sculpture from an oil painting in which a hologram is embedded.
His work "healing", 60cm x 50cm, canvas, oil and glass, is a continuation of his series "Lineage", which he presented for the first time in Alsace (France). "Lineage" was based on an experience in a family constellation with Anelliese Tschenett in 2016 and his encounter with the music artist Arnaud Ribot.
More information in our Blog: